The League of Women Voters of Great Bend is a grassroots organization advocating for informed and engaged voters. All citizens of voting age, both men and women, are welcome to join as members.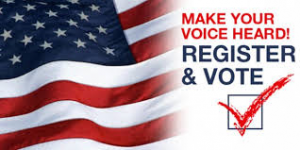 Consider becoming a member today! Your membership provides support for the efforts and mission of League, and you'll receive updates not only from LWV of Great Bend, but also timely announcements from the state and national Leagues. You'll also get the Kansas Voter and the local newsletter in addition to getting the latest on issues related to voting, voter registration, and access to voting. And here's more for you to know …
---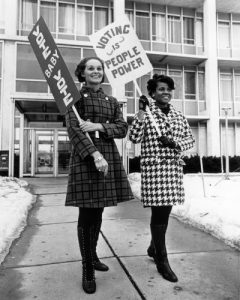 Urge Kansas Senators to support For the People Act
The For the People Act (HR 1/S.949) passed the U.S. House of Representatives and was introduced in the Senate in March.
It would expand early and absentee voting as well as provide online and same-day voter registration, which has been shown to increase voter turnout by as much as 10 percent in other states and reduce the number of uncounted provisional ballots.
Also, HR 1/S.949 would require independent redistricting commissions to abolish gerrymandering, giving voice to every voter.
As a member of the U.S. Senate Finance Committee – which has the power to advance this legislation – Senator Roberts needs to hear from Kansans. Sen. Pat Roberts can be reached at 202-224-4774.
Read the article at the Great Bend Tribune.
---
Speaking up for our community
The following are among the many important issues LWV of Great Bend has supported in the past:
Establishing Barton College
Improving physical education in elementary schools
Adopting flood control measures in our area
Establishing 911 service in Barton County
Increasing the number of county commissioners to five
Promoting a more diverse judiciary in Kansas
If any of these issues appeal to you, we would love to have you join LWV of Great Bend today!
---
Our mission
The League of Women Voters, a nonpartisan political organization, encourages informed and active participation in government, works to increase understanding of major public policy issues, and influences public policy through education and advocacy.