The League of Women Voters of Great Bend is a grassroots organization advocating for informed and engaged voters. All citizens of voting age, both men and women, are welcome to join as members.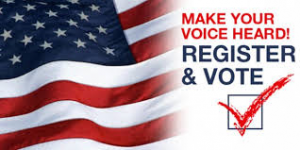 Consider becoming a member today! Your membership provides support for the efforts and mission of League, and you'll receive updates not only from LWV of Great Bend, but also timely announcements from the state and national Leagues. You'll also get the Kansas Voter and the local newsletter in addition to getting the latest on issues related to voting, voter registration, and access to voting. And here's more for you to know … 
The League of Women Voters of Great Bend-Barton County is planning a Candidate Forum for Thursday, July 21, 2022, from 6:30-8 PM at the Great Bend Senior Center on 2005 Kansas Ave. League members are preparing questions to ask those running in contested races for County Commissioners for Districts, 1, 4, and 5. Candidates are encouraged to send their bio and picture to the local Chamber of Commerce to be posted on their events webpage. The public is welcome to attend this event and learn more about the candidates' views on issues important to the people in our county.
---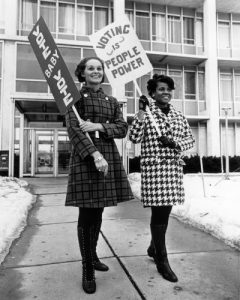 Vote !
It is the right and responsibility of every United States citizen to vote on or before November 8th, the General Election and August 2nd, the primary.  Check our events calendar and other news media for upcoming events.
On Tuesday, November 8th, Kansans will vote on Kansas Legislative Veto or Suspension of Executive Agency Regulations Amendment
and Kansas County Sheriff Election and Recall Amendment.
The links will go to Ballotpedia show those who support and appose the amendment.
---
Speaking up for our community
The following are among the many important issues LWV of Great Bend has supported in the past:
Establishing Barton College
Improving physical education in elementary schools
Adopting flood control measures in our area
Establishing 911 service in Barton County
Increasing the number of county commissioners to five
Promoting a more diverse judiciary in Kansas
If any of these issues appeal to you, we would love to have you join LWV of Great Bend today!
---
Our mission
The League of Women Voters, a nonpartisan political organization, encourages informed and active participation in government, works to increase understanding of major public policy issues, and influences public policy through education and advocacy.